May 24, 2023 at 11:41 a.m.
---
The Diocese of Albany celebrated the diaconate ordination of four men on May 20 at the Cathedral of the Immaculate Conception in a Mass celebrated by Bishop Edward B. Scharfenberger.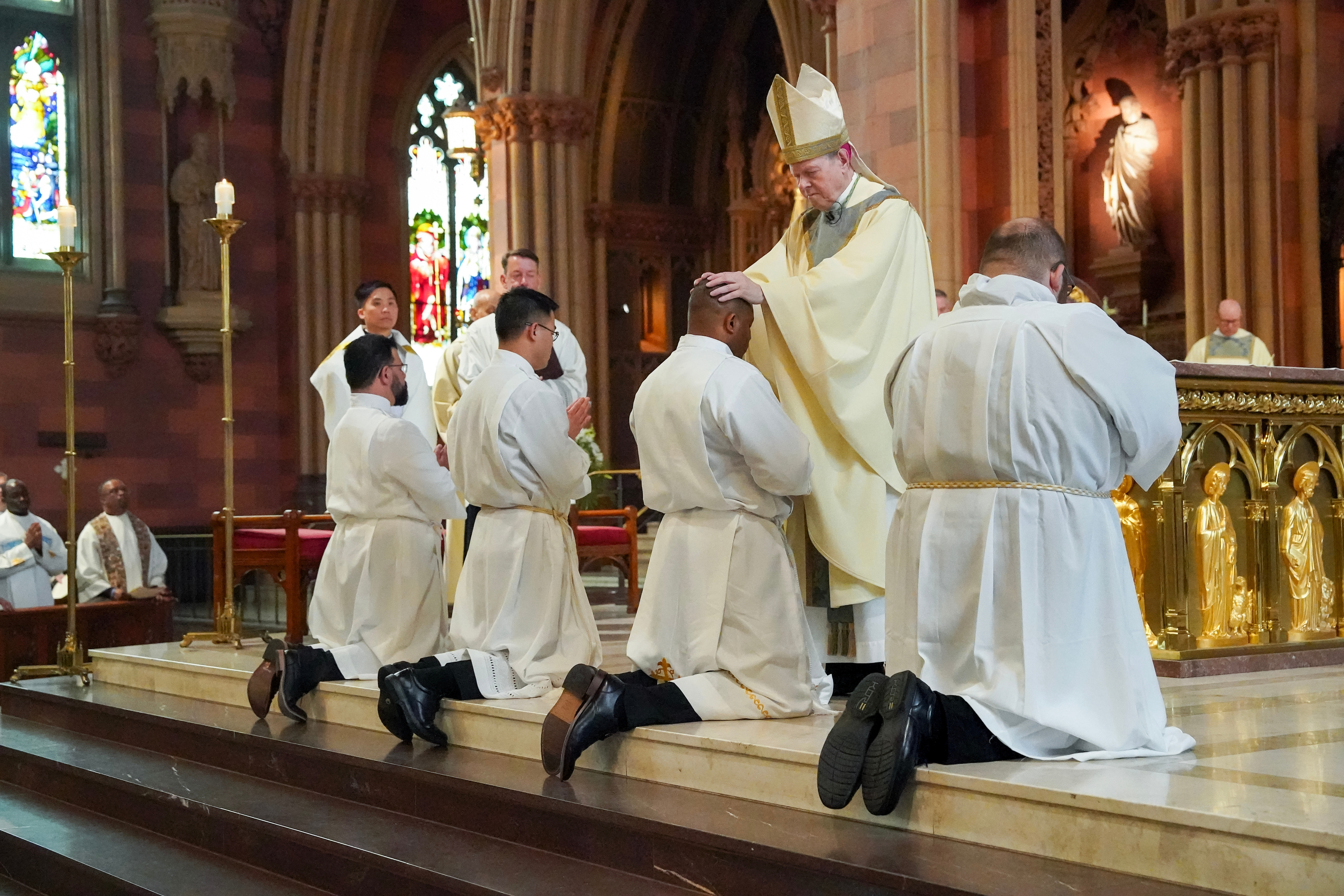 Bishop Scharfenberger performs the laying of hands on the candidates.
Adam Feisthamel, Anthony Onu, Joseph Tuan Pham and Eduardo Trevino, Jr., were all ordained to the diaconate on this memorable May day. Feisthamel and Tuan Pham are both in their third year of theology at St. Mary's Seminary in Baltimore while Onu is in his third year of theology at St. Mary of the Lake Seminary in Mundelein, Ill.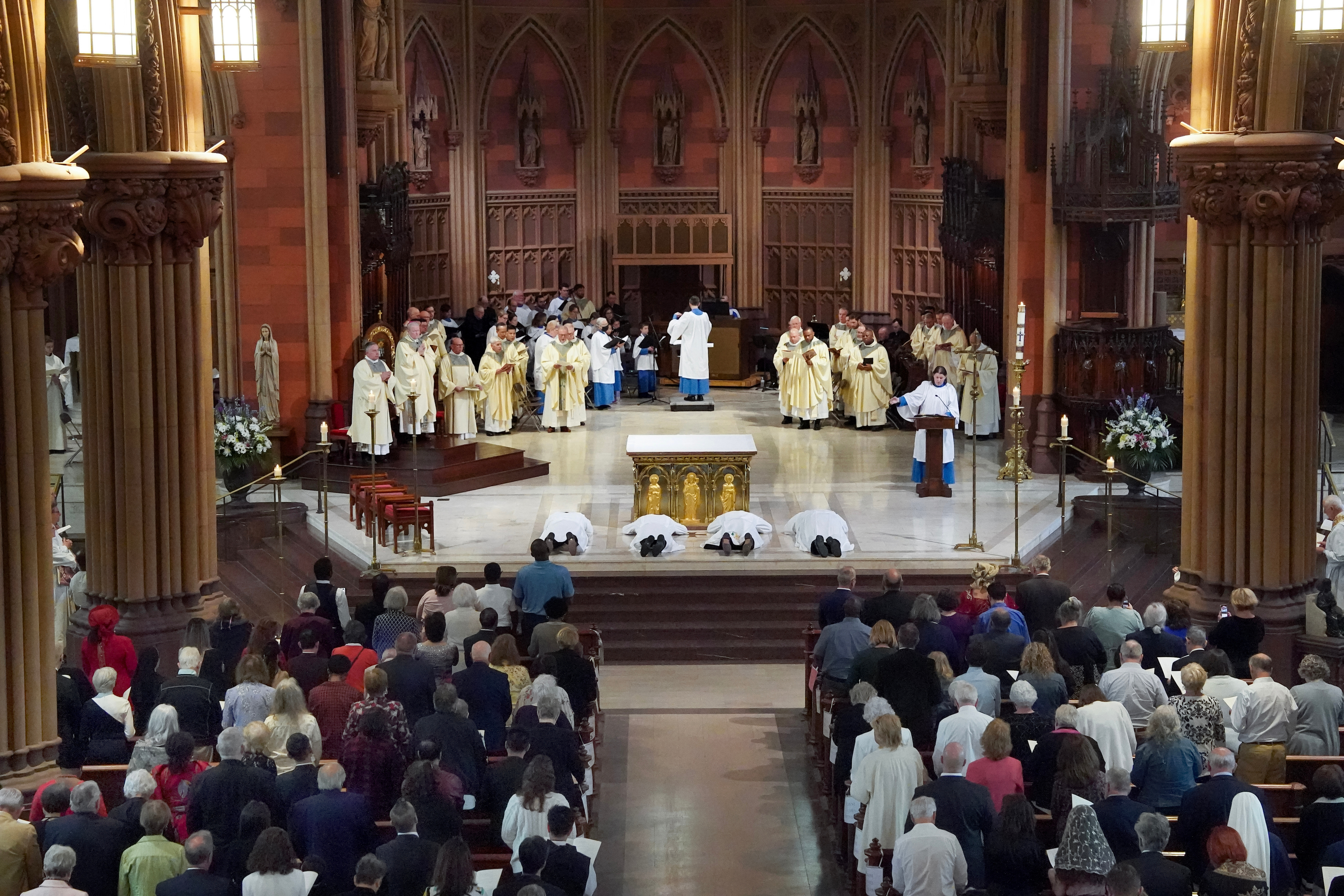 Candidates lay face down before the altar during the Litany of Supplication.
Trevino, who is married to wife, Kirsten, is the current director of Faith Formation and Youth Ministry at St. Edward the Confessor Church in Clifton Park.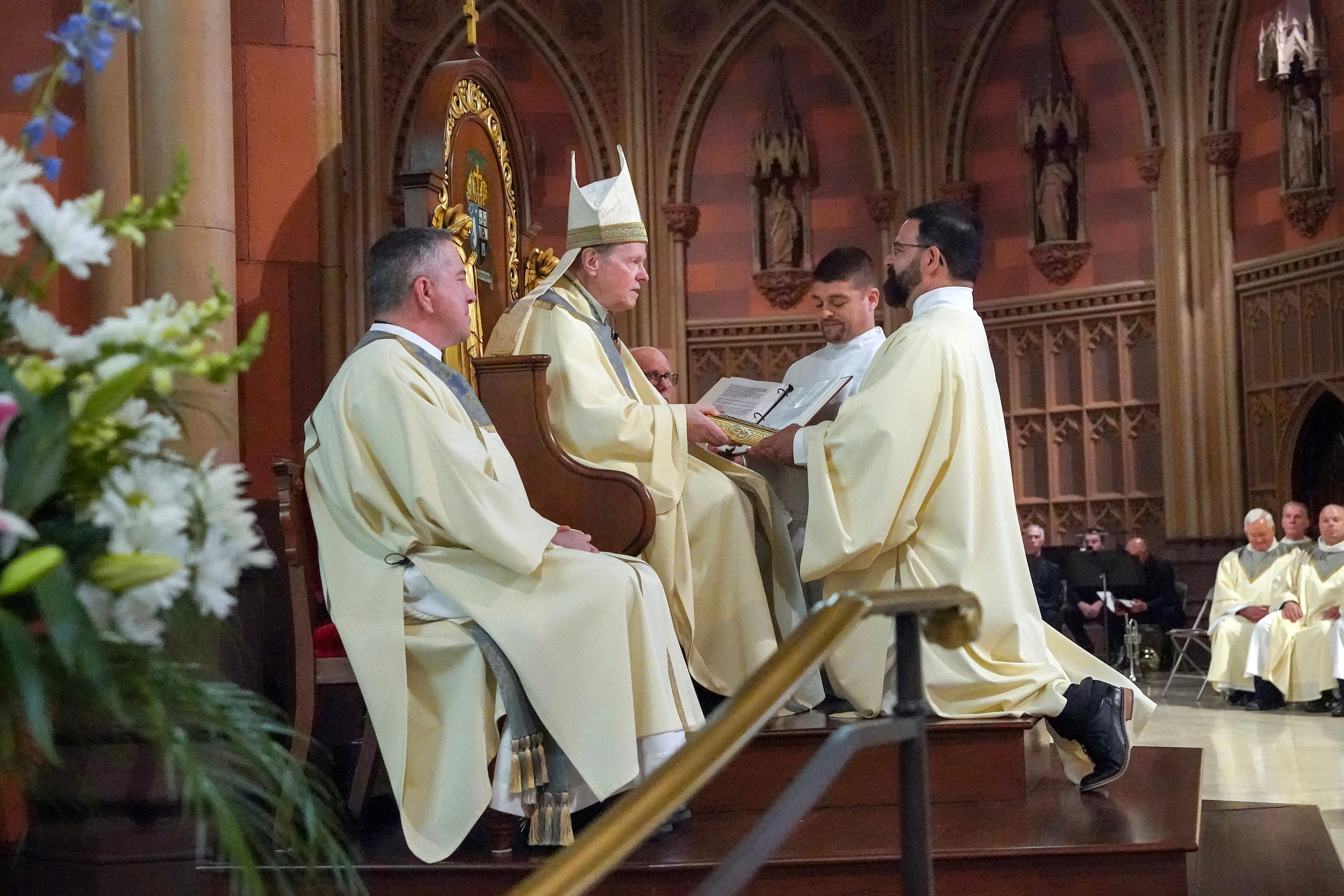 Bishop Scharfenberger hands the Book of the Gospels to newly ordained Deacon Trevino.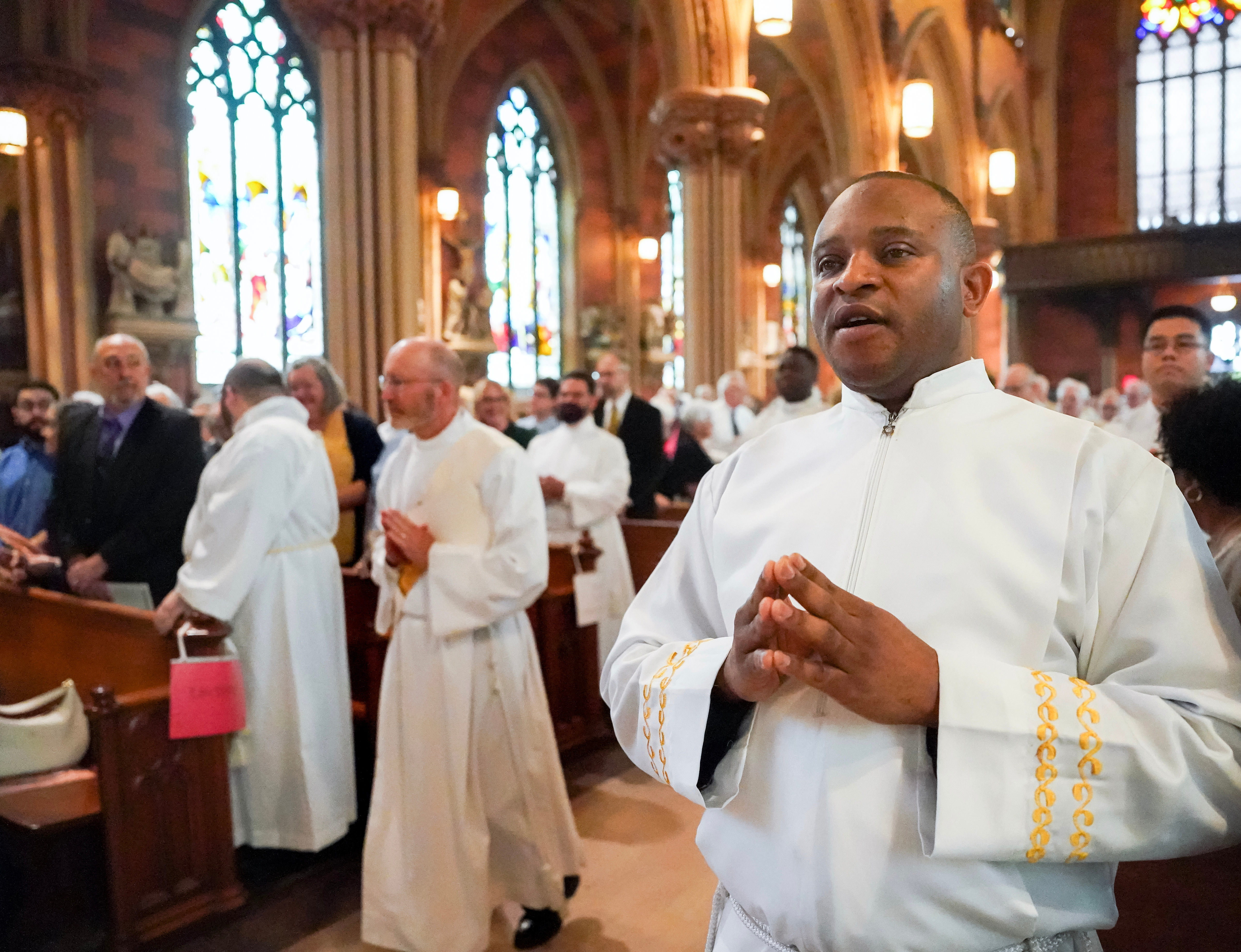 Deacon Onu (r.) is shown during the ordination.
(Cindy Schultz photos for The Evangelist)
---