SUBSCRIBE TO THE EVANGELIST'S PRINT EDITION
The Evangelist is published 48 times a year. Tabloid size. Average 24 pages.
Featuring something for everyone:
Newsflash — Catholic news from around the world, provided by Catholic News Service
Opinion pages: Bishop Scharfenberger's weekly column and other local voices
Youth pages and movie reviews
Scripture reflections, daily readings, and articles on various faith themes
Calendar of events and happenings in the Albany Diocese
Special sections on such topics as marriage, health and fitness, retirement planning, travel and pilgrimages, book reviews, and religious themes. Also, The Evangelist publishes an issue each fall targeted to teens and young adults.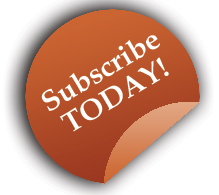 Subscription rates:
$25 for one year; $40 for two years Subscribe through your parish for $18
To subscribe, contact our office:
The Evangelist 40 N. Main Ave. Albany, NY 12203
Tel: (518) 453-6688
Fax: (518) 453-8448
Email:
[email protected]