September 1, 2023 at 9:30 a.m.
Father David LeFort, former rector of the Cathedral and Vicar General, 55
Was also board president of The Evangelist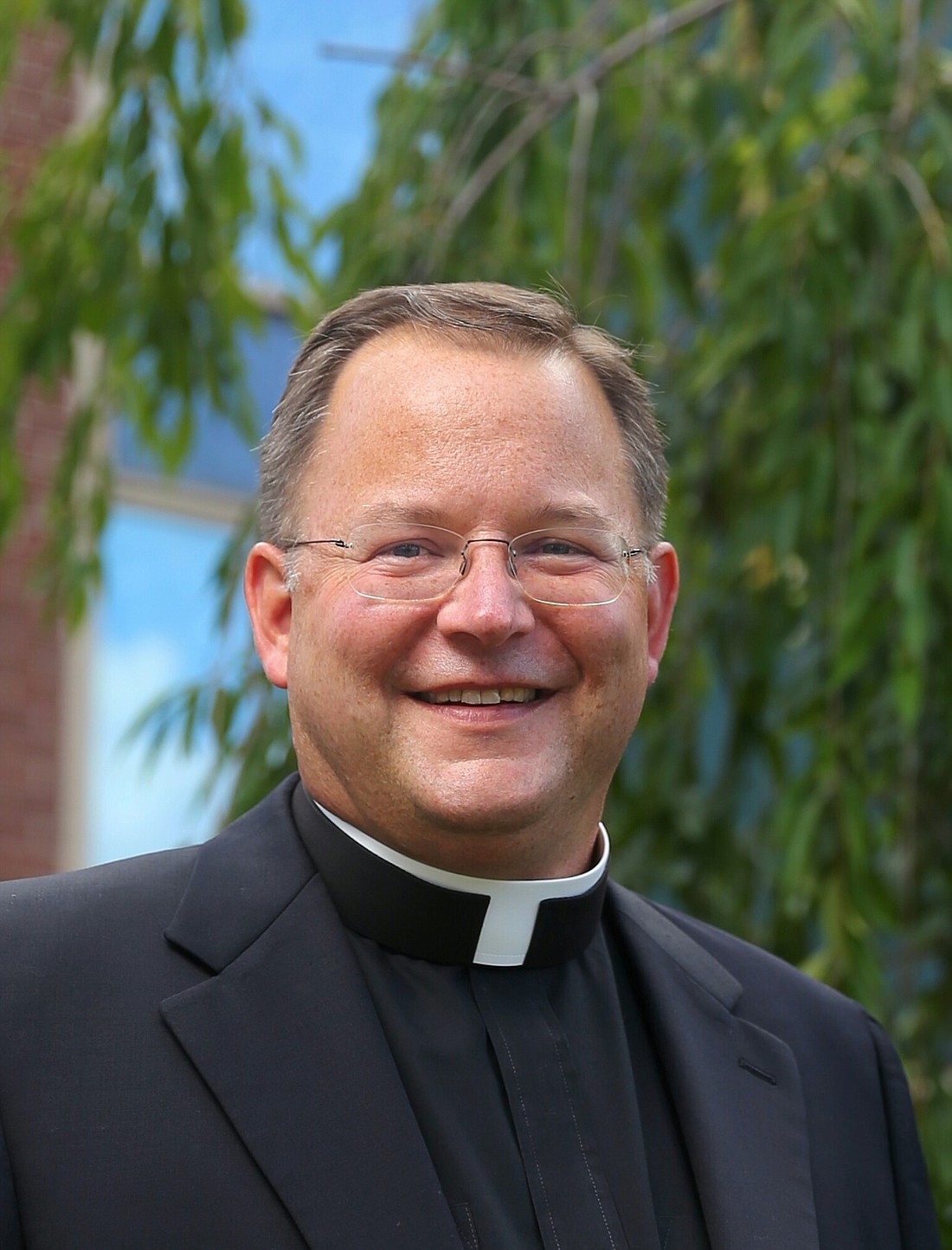 ---
Father David Richard LeFort, former rector of the Cathedral and Vicar General and Moderator of the Curia for the Diocese of Albany, died unexpectedly of a heart attack Aug. 31 following a medical leave. He was 55.
"Father LeFort was a great supporter and fierce advocate of The Evangelist and Catholic journalism," said Mike Matvey, editor of The Evangelist, of which Father LeFort was president of the board. "We, at the paper, are shocked and saddened by his passing. May he rest in peace."
Father LeFort, who was born April 9, 1968, in San Jose, Calif., the son of Deborah (Glenn) LeFort and the late Paul LeFort, was raised in the Ballston Lake/Glenville area. He attended seminary at the Pontifical North American College in Rome. He was ordained on July 3, 1998, at the Cathedral of the Immaculate Conception in Albany.
He served as an associate pastor at Our Lady of the Assumption in Latham from 1999-2002. He went on to serve as pastor at St. Ann's in Fort Ann and Our Lady of Hope in Whitehall from 2002-07. He took on the role of vocations director of Seminary Formation from 2004-09, and during that time, also moved to St. Mary's in Clinton Heights to become pastor there from 2007-17.
In 2017 he was named Vicar General for the Diocese. Later that year, he became Rector of the Cathedral of the Immaculate Conception in Albany. He left the Cathedral in 2021 and continued his role as Vicar General. He had also been serving as the Diocesan Director of The Pontifical Mission Societies. Father LeFort enjoyed teaching undergraduates as an adjunct professor at Siena College, having earned a degree in philosophy from Nazareth University and then studied at the North American College in Rome, where he received advanced degrees in moral and sacred theology.
Father LeFort celebrated the 25th anniversary of his ordination to the priesthood this year.
"When I was a young teenager and considering my future, a wise priest told me, 'Find out what God's will is for you; if you follow it, it will bring you joy.' And since becoming a priest, I've tried to echo that joy for all of God's people," Father LeFort wrote in The Evangelist commemorating his anniversary. "In the last several years, I've found myself more and more 'stepping aside' in the liturgy and the sacraments in order to share a kind of 'conduit' through which I can greater see God's saving action.
"More and more, I've been blessed to witness the rewards of faith in my sisters and brother with whom I minister and that has been a blessed consolation to me. Thanks to so many who have shared these blessed years and experiences with me."
Survivors include his mother, Deborah; his sister, Theresa, her husband Nicholas, and their children, Katherine (and her husband David, whose marriage Father LeFort officiated last August) and Nicholas; his sister, Adrienne, her life partner Leslie, and their children, Piero (and wife Jacqueline and their twin daughters), Pablo (and wife Sarah), Siera, and Alaina; and his brother, Michael, his wife Arleen, and their children, Kristina and Austin.
A Mass of Christian Burial was celebrated Sept. 7 at the Church of St. Mary at Clinton Heights. Interment followed at St. Agnes Cemetery in Menands. Visitation of the Body will take place Wednesday, Sept. 6, from 4 -7 p.m., at St. Mary's Church, 163 Columbia Turnpike Unit 2, Rensselaer, N.Y., 12144, with a Mass of Christian Burial on Thursday, Sept. 7, at 10 a.m. Interment will follow at St. Agnes Cemetery in Menands.
St. Mary's Church will be livestreaming the Mass. Please visit https://www.stmaryny.org. Click on "Multimedia," and then the "Video" tabs to access.
---