May 24, 2023 at 10:58 a.m.
The Class of 2023 celebrates Maria College's 61st commencement
204 students took part in commencement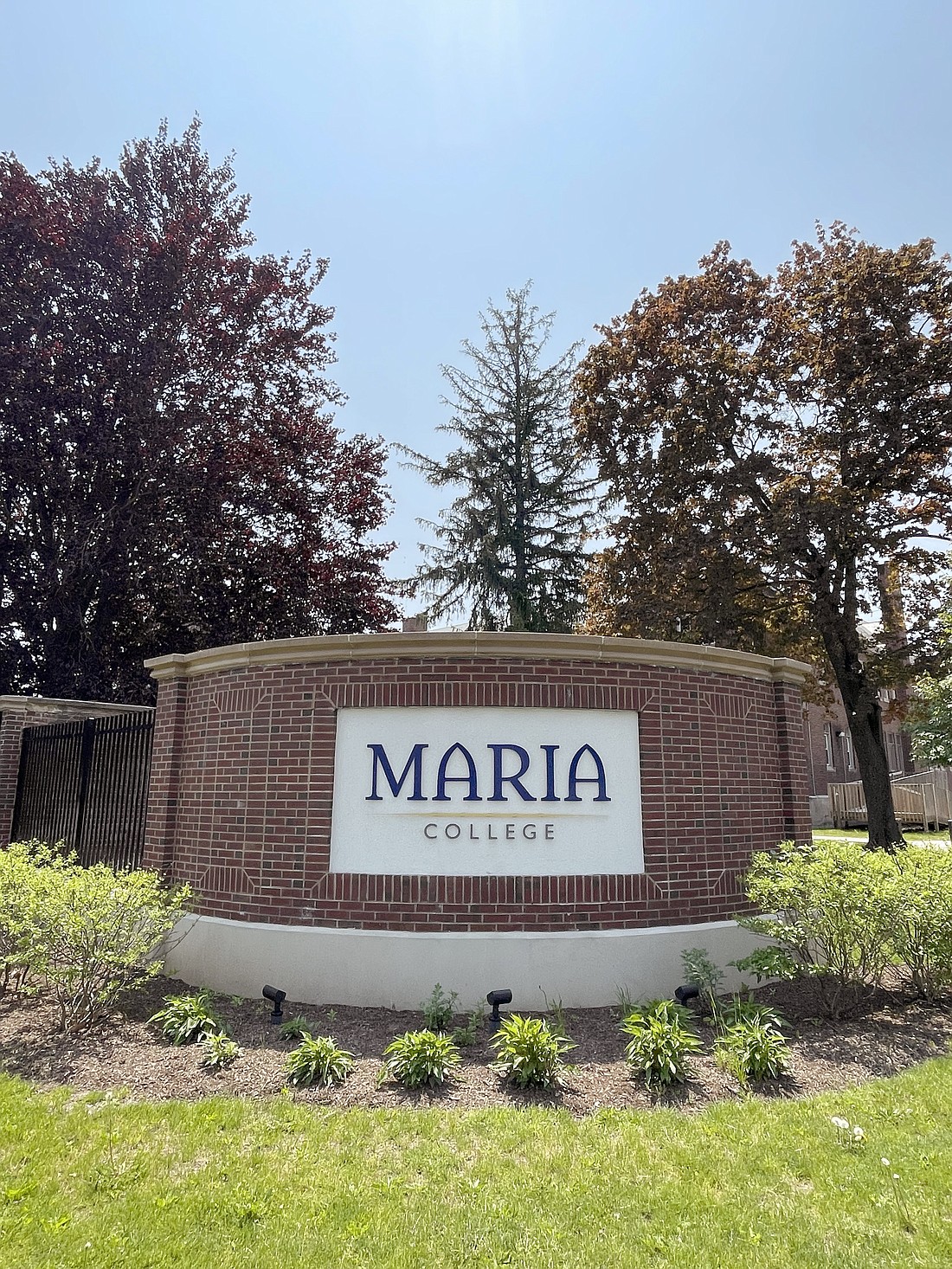 ---
Maria College celebrated the commencement of 204 students in the Class of 2023 at the Empire State Plaza Convention Center on May 21. 
The ceremony awarded the McAuley Award for Distinguished Service to Richard Siek, who founded the Andrea Lewis Siek Endowed Scholarships and dedicated the Andrea Lewis Siek Memorial Chapel and Andrea Lewis Siek Nursing Simulation Suite at Maria College. Honorary doctorates were awarded to Mary L. Sullivan, RSM, (posthumously) and Shaloni Winston. This was the first undergraduate commencement ceremony for Dr. Lynn Ortale, Maria College's sixth president.
"The Maria College community as a whole is proud of our graduates," Ortale said. "We recognize the exceptional dedication required to reach this milestone and look forward to watching the Class of 2023 undertake new careers in healthcare and service and carry out our Mercy mission in action."
"Our 2023 graduates are poised to enter new careers and will become leaders of positive change in their chosen fields," added Dr. Anne Jung, vice president for Academic Affairs. "The perseverance and effort expended to arrive at this moment is worthy of admiration, and the Maria College faculty salutes the graduates for their tremendous accomplishment."
Winston, chief executive officer of The Arc Lexington since 2010, delivered the commencement speech. Winston is the recipient of the National Council of Executives of the Arc of the United States Outstanding Professional Achievement Award and the New York State Capital Region Chamber of Commerce Woman of Excellence Award. She leads nearly 1,600 employees who support 1,300 people with developmental disabilities in Albany, Fulton and Schoharie Counties, overseeing a $110 million operating budget.
"Each of you has chosen a path that is rooted in service, in compassion and in care. You have made a commitment to putting others first and to using your talents and skills to make a positive impact on the world," Winston said in her address. "As you go out into the world, I urge you to hold on to that commitment, to carry on the passion and drive that brought you to this moment. I challenge you to find the will within yourselves, to use your skills and knowledge to make a difference in the world, and to be champions for those who need it most."
The Class of 2023 encompassed students graduating with bachelor's degrees in nursing RN-BS completion, health and occupational sciences, healthcare management, psychology and liberal arts; associate's degrees in nursing, occupational therapy assistant and general studies; and students earning practical nurse certificates.
Founded in 1958, Maria College is one of 17 colleges and universities in the United States sponsored by the Sisters of Mercy of the Americas. The private, co-educational, Catholic college in Albany serves approximately 800 students in a variety of bachelor's, associate's and master's degrees, and certificate programs including liberal arts, healthcare management, nursing, psychology, occupational therapy, and health and occupational sciences. To learn more, head to mariacollege.edu.  
---