March 21, 2023 at 2:50 p.m.
BANKRUPTCY TIMELINE
A look back at what led to the Diocese's decision to file bankruptcy
---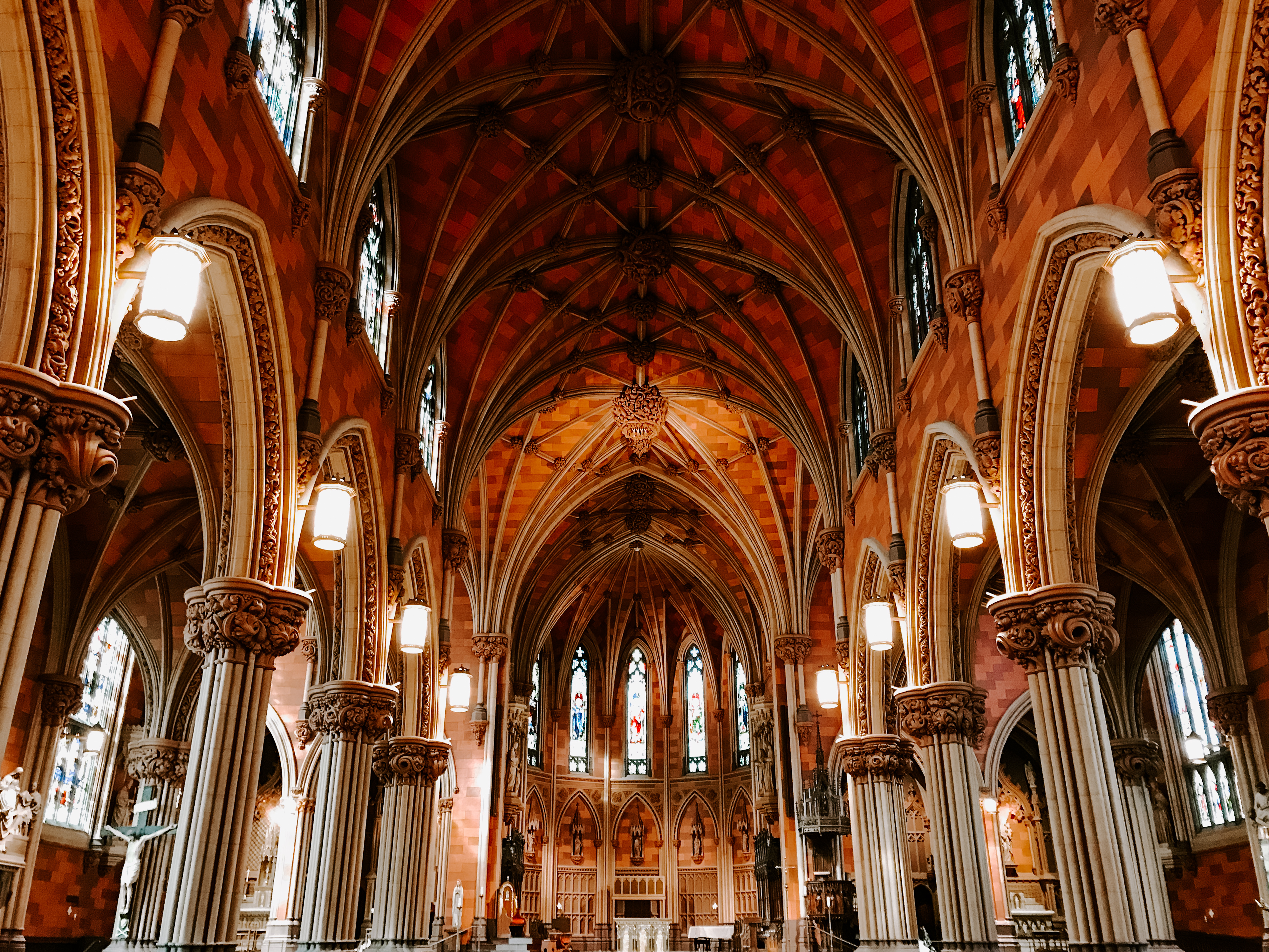 Since the Child Victims Act (CVA) took effect, the Diocese of Albany has been named in more than 400 CVA lawsuits — which were filed between Aug. 15, 2019, and Aug. 14, 2021 — along with other religious orders and institutions as co-defendants. Here is a look back from when the CVA was signed into law until March 15 when the Diocese filed for Chapter 11 protection.
FEB. 14, 2019
New York Governor Andrew M. Cuomo signs the CVA into law which extends the time for those who were victims of sexual abuse to file civil lawsuits and opens a one-year window.
APRIL 2019
Bishop Edward B. Scharfenberger — who has been a national leader in responding to the clergy abuse crisis, including publishing a list of offenders in the Diocese in 2015, calling for an independent lay-led investigation of the scandal involving former Cardinal Theodore McCarrick, and revamping the diocesan review board — creates a Task Force to establish protocols for greater accountability and increased transparency at all levels of the Diocese of Albany, while integrating the healing journey of clergy-abuse survivors and their families into the life of the Church. The goal of this advisory group is to evaluate past and present practices and to devise a path forward with regard to a holistic approach to survivor ministry and to the overall well-being of all Catholics in the Diocese now and in the future. 
AUG. 15, 2019
One-year CVA window begins. When the window closes two years later, "more than 9,000 survivors of sexual abuse will have filed lawsuits against clergy members, teachers, Boy Scout leaders and others," according to the Associated Press.
SEPT. 12, 2019
In the wake of numerous lawsuits filed against it since the CVA took effect, the Diocese of Rochester files for reorganization under Chapter 11 of the U.S. Bankruptcy Code. The petition is filed with the U.S. Bankruptcy Court Western District of New York. The court documents are signed by Rochester Bishop Salvatore R. Matano; Lisa Passero, diocesan chief financial officer; and Stephen Donato, a diocesan attorney. When the CVA window closed in 2021, the Diocese of Rochester was facing over 470 claims of sexual abuse.
DEC. 19, 2019
Bishop Scharfenberger touches on the themes of family, faith and the saintly nature of humanity during an evening prayer service for survivors of sexual abuse at the Cathedral of the Immaculate Conception in Albany. The service titled "Prayer for Healing in the Church" was open to survivors, their families as well as the community at large. "Many people are broken and hurt … the pain doesn't go away," said the Bishop about those who may have been abused by clergy or even their family members. "They have no one to talk to … that pains me that anyone has to suffer in silence." Bishop ends his homily adding that we are all "called to be saints" to heal that Church.
FEB. 28, 2020
Facing nearly 300 lawsuits alleging child sexual abuse by clergy, the Diocese of Buffalo files for Chapter 11 bankruptcy protection. "We have no more urgent work than to bring about justice and healing for those harmed by the scourge of sexual abuse. The intense emotional, mental and physical pain inflicted on these innocent victim-survivors is a heavy burden they are forced to carry throughout their lives," said Bishop Scharfenberger, who was apostolic administrator of the Buffalo Diocese at the time. The number of abuse lawsuits the diocese is facing would grow to over 500.
MAY 2020
Cuomo signs legislation extending the CVA lookback window to January 2021 because of COVID. This was further extended until Aug. 14, 2021
JUNE 19, 2020
The Diocese of Syracuse files for reorganization under Chapter 11 of the U.S. Bankruptcy Code, citing the financial implications of more than 100 lawsuits — the number would grow to over 400 — alleging past child sexual abuse as well as the economic impact of the coronavirus pandemic. 
OCT. 1, 2020
Facing over 200 lawsuits alleging sex abuse, the Diocese of Rockville Centre files "a voluntary petition for reorganization" under Chapter 11 of the U.S. Bankruptcy Code. The petition is filed in U.S. Bankruptcy Court for the Southern District of New York. "We believe that this process offers the only way to ensure a fair and equitable outcome for everyone involved, including abuse survivors whose compensation settlements will be resolved by the courts," said Bishop John O. Barres in a statement. The number of abuse lawsuits the diocese is facing would grow to over 600.
APRIL 2021
In recognition of Child Sexual Abuse Prevention Month, Bishop Scharfenberger celebrates a Mass of Hope and Healing for Survivors of Sexual Abuse at the Church of St. Mary at Clinton Heights. "We want to accompany survivors of child sexual abuse on the path toward healing and to offer whatever resources we can to assist them along the way," said Bishop Scharfenberger. "We know this journey can be painful and challenging, and we want to remind survivors that they do not have to face it alone."  
OCT. 6, 2021
The diocesan Hope and Healing Committee hosts an Evening of Reflection at the Joshua House in Altamont. The theme of the night is "Growth from Trauma" and was open to anyone who had been abused and those who love and support them.
MARCH 2022
As first reported in the Times Union, in deposition testimony that was made public March 25, Bishop Howard J. Hubbard is questioned by an attorney representing people who had filed claims of abuse against the Diocese of Albany under the CVA. Asked why he did not report a suspected case of child sexual abuse to law enforcement when he was bishop after a priest allegedly admitted to him that he had abused a child, Bishop Hubbard replies, "Because I was not a mandated reporter. I don't think the law then or even now requires me to do it. Would I do it now? Yes. But did I do it then? No."
JULY 7, 2022
The Diocese releases a draft of a mediation proposal but the — Plaintiff Liaison Committee (PLC), a group of lawyers representing Victim/Survivors — says it would take the power away from Victim/Survivors. 
JULY 13, 2022
The PLC rejects the Diocese's plan and moves ahead with a standard mediation/arbitration plan for Victim/Survivors, which is also agreed to by long-time diocesan counsel, Michael Costello. The Diocese and plaintiff attorneys agreed that Simone Lelchuk, a New York City attorney and a full-time mediator since 2014 who has worked with sexual misconduct funds and with sexual assault Victims/Survivors, and Paul Finn, who mediated the 552 claims of alleged victims of sexual abuse by priests from the Archdiocese of Boston, will act as co-mediators.
JULY 31, 2022
In an historic public meeting, sex abuse survivor Stephen Mittler meets with Bishop Scharfenberger at Corpus Christi Church in Round Lake. "The Bishop and I just had a really productive conversation about what happened right here," said Mittler, 47, who settled his lawsuit in June that he had filed under the CVA shortly before he was to go to trial against the Diocese of Albany for $750,000. Mittler then sent a message to the Bishop saying he wanted to take him up on his pledge to "walk with survivors." Bishop Scharfenberger, who has previously met with abuse survivors in private, readily accepted this very public — and unprecedented — meeting.
AUGUST 2022
The Diocese begins mediation with the PLC as both parties attempt to settle the over 400 abuse cases filed under the CVA. Costello and most notably Jeff Anderson, Cynthia LaFave and Mitchell Garabedian — meet via Google Zoom monthly to provide State Supreme Court Judge L. Michael Mackey, who is overseeing the mediation, with updates and concerns. 
OCT. 12, 2022
The Diocese begins a series of Hope and Healing Masses that will take place in each of the seven Vicariates over the coming months, the first taking place at St. Gabriel the Archangel Church in Rotterdam. Each of these Masses will take place at a regularly scheduled weekend Mass time. They will be focused on acknowledging the trauma and hardships that each of us endure day to day, especially throughout the pandemic. After Mass, there will be counselors and members of the Hope and Healing team available. This event is one step in an ongoing process of acknowledgement and healing. 
OCT. 26, 2022
The Diocese of Buffalo and the New York attorney general's office reaches a settlement in a 2020 civil lawsuit filed by the state regarding the diocese's handling of clergy sexual abuse allegations. Under the agreement, the diocese is required to implement enhanced child protection measures. It also prohibits two retired bishops alleged to have covered up clergy sexual abuse from holding any fiduciary roles within New York.
NOV. 4, 2022
The Diocese of Rochester reaches a $55 million settlement with abuse survivors to settle over 470 claims of abuse. The agreement needs to be approved by a U.S. bankruptcy court in Rochester.
NOV. 18, 2022
During a status conference in Albany, the PLC says it did not want to give more information — known as verified bills of particulars — to the diocesan insurance carriers, who will pay a large portion of any negotiated settle­ment that would be given to Victim/Survivors of abuse, because the PLC feels it would not move the mediation process forward. The Diocese is not willing to move forward without carrier involvement but Costello adds that the Diocese remains committed to the mediation as the "most efficient and less costly way" which would not happen in a Chapter 11 filing.
Also on that date, The Evangelist reports that Bishop Hubbard has asked the Vatican to be returned "to the lay state." Bishop Hubbard, who was bishop of the Diocese of Albany from 1977-2014, has been accused of sexual abuse of children and has been named in several lawsuits under the CVA. Bishop Hubbard — who was involved in a car accident July 19 in which it was determined that he suffered a stroke — has vehemently denied abusing anyone, saying in 2019 after he was named in a second lawsuit, that "I have never sexually abused anyone of any age at any time." 
NOV. 23, 2022
During a meeting the day before Thanksgiving, an agitated Finn, who will soon bow out of the mediation process, calls it "a complete and total waste of time" as the PLC starts off the Zoom call demanding that the Diocese of Albany make a "realistic" offer for what it would contribute to a global settlement fund on Nov. 29 or the mediation process should end. The first undisclosed diocesan offer was made in August. Mackey notes that the two parties seem no closer than they were in July.
DEC. 13, 2022
Mackey hears oral arguments on the Diocese of Albany's motion to request a three-month pause in CVA litigation. Costello states to Mackey in arguing for the pause that the process is at a "critical juncture" and the upcoming cases "present significant challenges." He reiterated that the goal of the Diocese is for "a fair and equitable resolution of survivors' claims." He wants to continue the mediation process which he said would "mimic" a Chapter 11 proceeding without the exorbitant costs, which could total $600,000 a month in legal expenses.
DEC. 29, 2022
The Diocese delivers an enhanced (financial) offer to the PLC and Lelchuck in an attempt to settle CVA claims. The offer is money that the Diocese and co-defendant parishes would put into a fund or pot — along with a substantial commitment from diocesan insurance carriers which has yet to be determined — to fund settlements with Victim/Survivors. 
JAN. 3, 2023
The Diocese of Albany announces that it has removed its request for a pause in CVA litigation.  
JAN. 9, 2023
Costello receives an email from Lelchuck who says that the Diocese's latest offer — the first offer was rejected by the PLC — was also shot down and the PLC "no longer exists and is disbanded." LaFave added the enhanced offer was "not in the realm of reason."
JAN. 13, 2023
After a lawyer representing Victim/Survivors claims the Diocese of Albany is sitting on hundreds of millions of dollars in real estate holdings, the Diocese calls the claims "speculative" and "exaggerated." LaFave drops the multi-million dollar bombshell during a scheduled conference call. 
LaFave says that Anderson, whose law firm of Anderson and Associates is working together with LaFave and her firm on 190 cases against the Diocese, had commissioned the report which said the Diocese has real estate holdings with an assessed market value of nearly $500 million. During the conference call overseen by Mackey, Costello calls the assertion "astonishing" and "befuddling." The Evangelist received the 87-page report on Jan. 13, which details every property owned by the 126 parishes and missions in the 14 counties of the Diocese of Albany, many of which are not named in CVA cases. 
MARCH 15
The Diocese of Albany files for Chapter 11 protection.
---